School Council 2016/2017
| | | | | | |
| --- | --- | --- | --- | --- | --- |
| Year 1 - Fars | Year 1 - Natalia | Year 2 - Jack | Year 2 - Lucy | Year 3 - Ben | Year 3 - Charlotte |
| Year 4 - Daisie | Year 4 - Hannah | Year 5 - Ellie | Year 5 - Mason | Year 6 - Lana | Year 6 - Levi |
Tyre Park
The Tyre Park is great for the children to play on, but the grass around it quickly turns to mud when it's been raining, so we thought that it would be better if we could have an all weather surface around the tyres.
We chose a rubber mulch surface and this has now been fitted as you can see from the pictures below. It's fantastic !!

To help to pay for the new surface, we held some fund raising activities. We started with a Toy Sale on Friday 19th October which raised over £200. See the pictures below. Thanks to all those who donated toys and also to everybody who came along and bought some.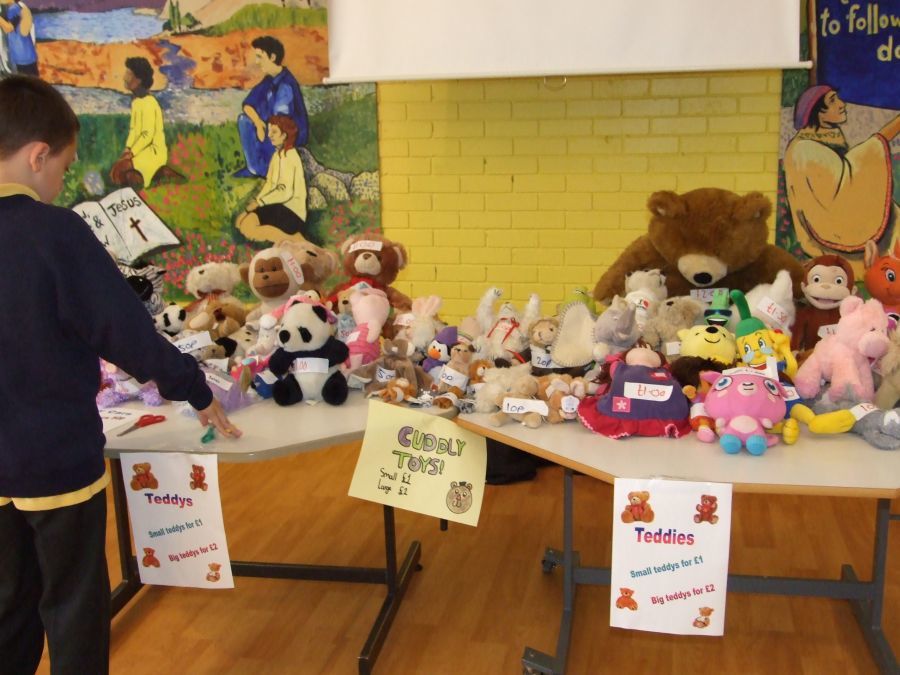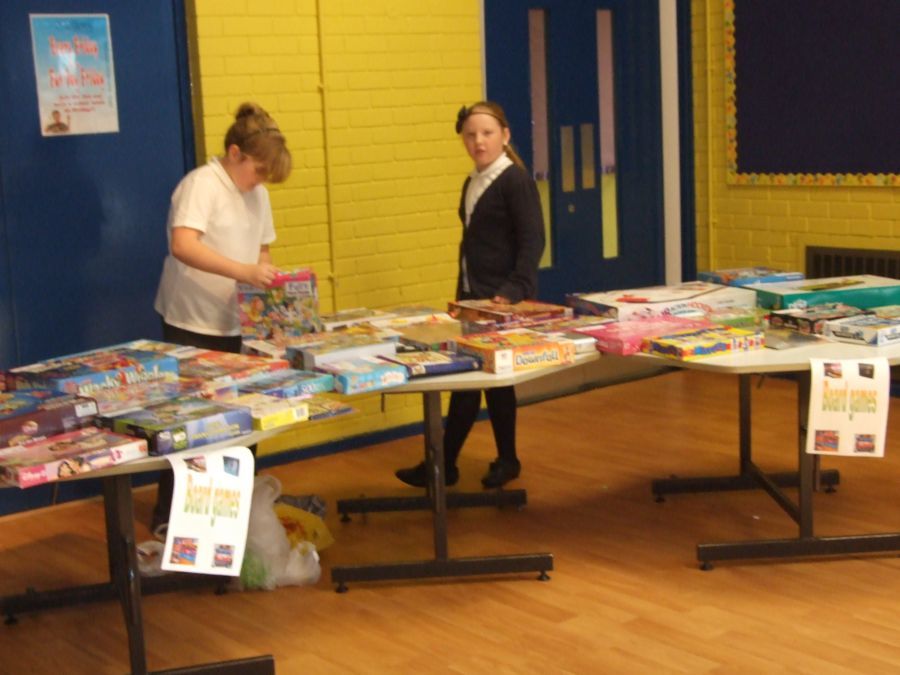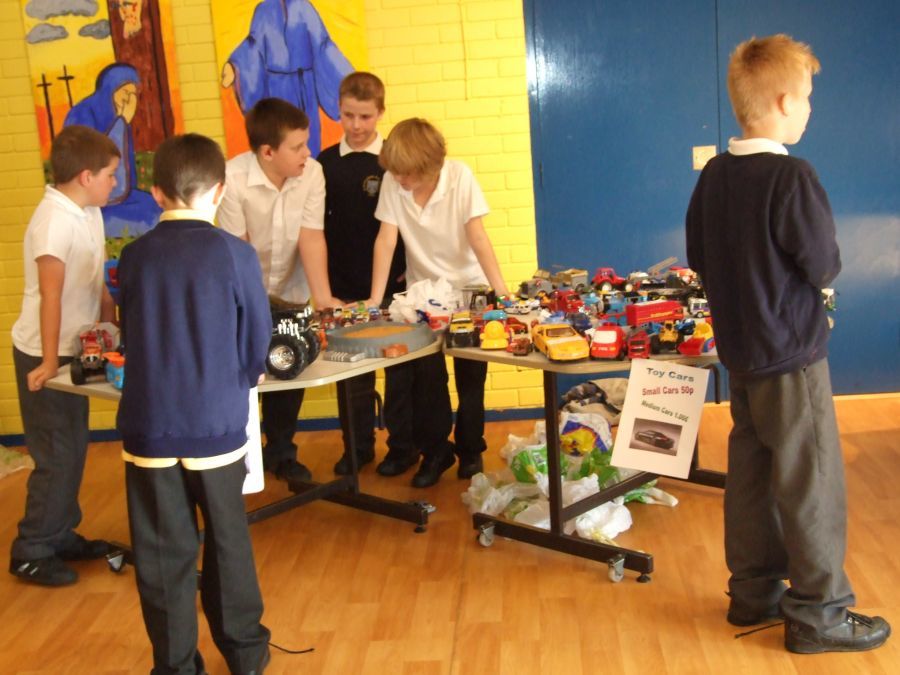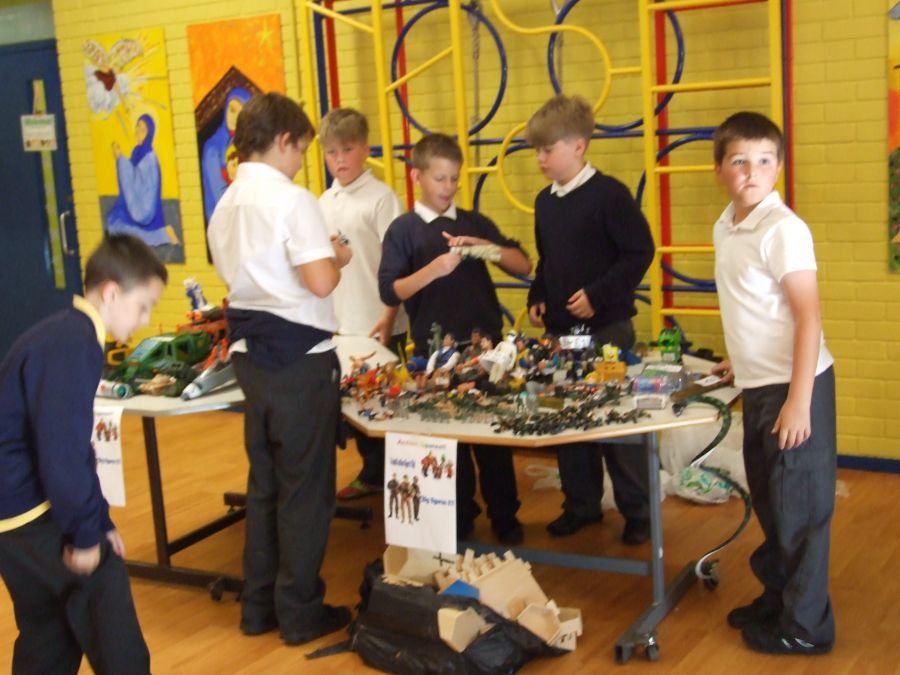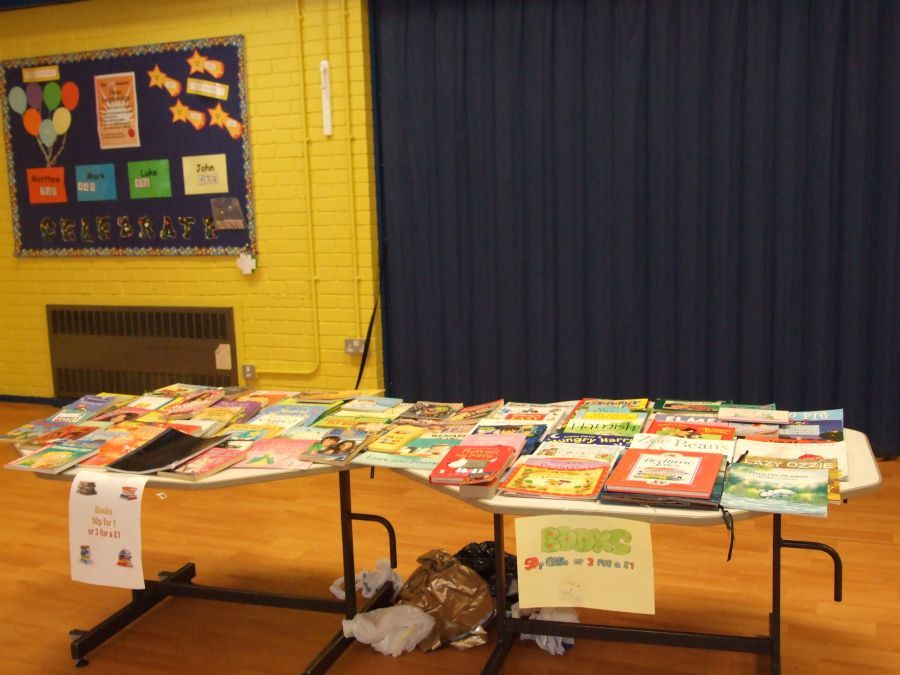 As well as our own fund raising activities, we sent a letter to the Social and Fundraising Group asking if they could help with the cost of the new surface. We were delighted when they agreed to donate a MASSIVE £2,000 to the cost.
Here's a picture of the SFG members handing us a cheque for £2,000. No wonder we are all smiling !!