R.E. and our Catholic Life
10th January 2019
Adoration of the Blessed Sacrament
9th January 2019
9th September 2018
13th May 2018
This year's First Holy Communions
11th May 2018
4th May 2018
Come And See - Parents Letter (Autumn 2017)
Come And See - Parents Letter (Spring 2018)
Come And See - Parents Letter (Summer 2018)
8th December 2017
19th April 2017
Letter from the Diocesan Director of Schools and Colleges
17th April 2017
Read the report of the 2017 Monitoring Visit
31st March 2017
The Stations Of The Cross - Part 2
Years 5 and 6 re-enacted, "The Second Seven Stations Of The Cross."
Jesus meets the women of Jerusalem
Lord, you made time to listen, even on your way to die. Let us open our hearts to hear and understand those who cry out and are ignored.
Jesus falls for the third time
Jesus is stripped of his clothes
Lord, help us to value those around us and to set a good example for others to follow.
Jesus is nailed to the cross
Jesus dies on the cross
Jesus is taken down from the cross
Lord, once more you are held in the loving arms which first held you in a stable, long ago and wrapped you in a lifetime of love.
Jesus is laid in the tomb
We have followed the footsteps of Jesus from Jerusalem to Calvary. This was the saddest and most solemn part of his journey. We know that Jesus remained in the tomb for three days. Those days were full of sorrow and wonder for all the people who loved him, especially his mother and his disciples.
For God so loved the world that He gave his only Son, that whoever believes in Him, shall not perish but have eternal life.
30th March 2017
The Stations Of The Cross - Part 1
Years 5 and 6 re-enacted, "The First Seven Stations Of The Cross."
Jesus is sentenced to death
Lord, forgive us for the times when we have judged others unfairly.
Jesus is crowned with thorns and receives His Cross
Jesus falls for the first time
Lord, there are many times when we give up before we should. Help us to finish what we have started. When we fall, help us to get up again and keep going.
Jesus meets His mother Mary
Simon of Cyrene helps Jesus to carry His Cross
Lord, a strangers help made all the difference to Your struggle. May we help others along the way, as they struggle.
Veronica wipes the face of Jesus
Jesus falls for the second time
Lord, however crushed we feel by the troubles and worries of life, help us to get on our feet again and carry on.
A station is a stopping place. We have followed the footsteps of Jesus and stopped seven times with Him on the journey to Calvary. Let us take what we have seen and heard away with us and think about them more deeply.
29th March 2017
The Last Supper
Years 3 and 4 re-told the second part of the Easter Story. The children re-enacted The Last Supper.
When Jesus had finished washing all of the disciples feet, he put his everyday clothes back on and returned to the table. "Do you understand what I have done for you?" Jesus asked them. "You call me 'Teacher' and 'Lord,' and that is who I am. And now that I have washed your feet, you can also wash one another's feet."
This is an example of how you should treat others. You don't have to actually wash other people's feet, but by doing nice things for others and putting them first you are following Jesus' example.
27th March 2013
Palm Sunday
Reception, Year 1 and Year 2 retold the first part of the Easter Story. The children re-enacted the triumphant entrance of Jesus into Jerusalem.
Jesus, you rode into the city of Jerusalem in triumph on Palm Sunday and the people welcomed you as their king. By Friday the crowd had turned against you and were shouting 'Crucify Him!' Help us always to be loyal to our friends.
Lord Jesus, may our love for you always be strong, now and forever. Amen.
24th March 2017
Year 4 celebrated the end of their topic, "Lent, Easter-Giving" today with a collective worship shared with an audience of parents, grandparents and siblings.
The children shared their Lenten promises and visitors were invited to join them in thinking about Jesus' journey to the cross by placing pebbles on the footprints that had been prepared as part of the focus for worship.
Some of the comments made by our visitors were:
"All of the class were very good. I loved it so much."
"I found the children were all united in one collective and expressed their love for all and God beautifully."
"Very nice and uplifting for everyone. I hope the children keep the thoughts expressed with them."
"Children enjoyed it and were confident and proud of themselves."
"It was lovely to see the class and what they have been thinking about. The singing was lovely."
"Beautiful singing, this is my first time as I am normally at work. It was lovely to see."
23rd March 2017
Read the report of the R.E. Monitoring Visit
10th March 2017
Reflection and Prayer at St Richard's
17th February 2017
Year 1 "Come and See" Assembly
Year 1 celebrated the end of their topic, "Special People" today with a collective worship shared with a large audience of parents, grandparents, siblings, aunties and uncles.
Each visitor was given a pebble as they entered the classroom and they placed this in a bowl of water as they left to give thanks for the special people in their lives.
Here are some slides showing the assembly.
Some of the comments made by our visitors were:
"I loved seeing the children so happy in their learning and proud to show it off."
"I love assemblies so you can see the children grow in confidence."
"Year 1 showed good understanding of special times and waiting for things. They all engaged with the topic and seemed to enjoy what was being portrayed."
"It's always a pleasure to be invited to these events. Making memories is a joy to look back on. Thank you."
Liverpool Archdiocese 'With You Always' website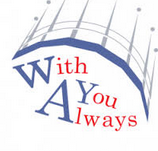 This document sets out the details of our Sacramental Preparations in 2017
The slides below shows our Year 4 children when they made their First Holy Communion
and also received the Sacrament of Confirmation
Here are some pictures from our Sacramental Celebration Picnic